Blog
Best olympic barbell reviews 2023
First published: 03/13/2017
Last updated: 11/07/2023
An Olympic barbell is an essential part of any home (or commercial) gym. It allows you to perform the big three lifts: Squat, deadlift and bench press.
We've reviewed a couple of Olympic bars and listed its pros and cons.
CAP Barbell Olympic Bar, 2-Inch, 1200-Pound Capacity, 7-Feet Review
CAP Barbell Olympic Bar is a 7-feet bar made from steel. It can safely support loads up to 1200 lbs and weighs 44 lbs. It can accommodate 2-inch Olympic plates.
It's one of the best selling CAP's bars and features colored sleeves - blue, red, cherry, green and purple. Coatings are not just painted - they're high quality, exceptionally durable coatings made by Accu-Coat.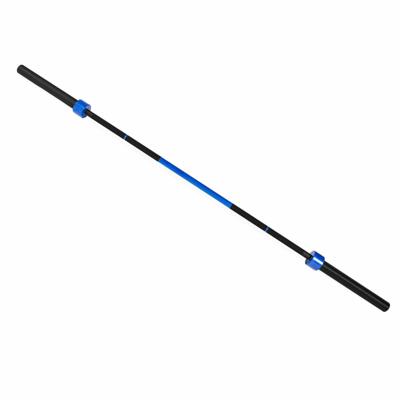 There is no center knurl - There is a stretch in the middle, running about 2 feet, that is smooth, the rest of the length to the caps has knurling, which may be inconvenient for those who want to snatch.
Pros
1200 pounds capacity
Excellent quality for the price
Good spin time for the sleeves
Cons
Packaging could be better
Hard to see the knurling because of black mat finish
Conclusion
CAP has created a real winner in the lower price range. I highly recommend the CAP Olympic Barbell as your first bar.
---
Cap Barbell Weight Lifting 2-Inch Heavy Duty 2000-Pound Power Olympic Bar
The CAP Barbell is a heavy duty Olympic bar, capable of holding 2000 lbs of capacity. It weighs 45 lbs.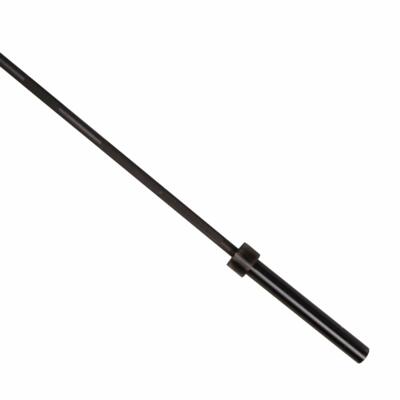 It's ideal for squats, bench presses and deadlifts. It accommodates 2-inch Olympic plates. The knurling is not extreme, so it's not the most suitable for hardcore powerlifters, but it's aggressive enough for serious lifters.
The knurling extends a little bit more to the center, which can make a huge difference in your grip while doing deadlifts and squats; the bar doesn't slip even if you're shirtless.
There's an issue with the packaging - UPS doesn't seem to understand, that you can't just put some duct tape at the end of a 45 lbs Olympic bar and expect it to hold it in place.
Pros
Aggressive, but not extreme, knurling
Smooth rotation
Cons
Collars not included (a really minor con)
It may not be the best powerlifting bar
Conclusion
Great buy for this price and capacity (2000 lbs). You can lift some serious weight with this barbell.
---
XMark "ELITE SERIES II" Ultimate Performance Commercial 7 ft. Olympic Bar Review
The XMark "ELITE SERIES II" Ultimate Performance Commercial 7 ft. Olympic Bar features eight needle bearings for smoother, quieter spin, 1500 lbs of capacity and tensile strength of 185,000 PSI.
It weighs 45 lbs, is 7 feet long and has a diameter of 28mm. It has no center knurling, but it offers medium depth fine knurling elsewhere.
This Olympic barbell features a black manganese phosphate 28mm shaft, which is usually found only in higher-priced, high-quality bars.
Pros
Black Manganese phosphate shaft
Affordable price
1500 lbs capacity
Conclusion
XMark's Olympic bar offers ultimate performance for Olympic and power lifting routines. You won't be disappointed by those eight needle bearings.
---