Frequently Asked Questions 2023
Everything your ever wanted to know about fitness, weights, machines, dumbells, squat racks, cardio machines, ... but were too afraid to ask.
Is cardio necessary for weight loss?
Short answer: No.
Long answer: As always, it depends. It's not strictly needed as it amounts very little to fat loss (calorie wise), but it may help with adherence to the diet.
---
How to get killer abs in a week?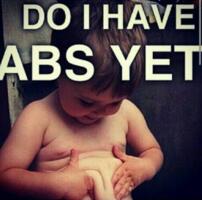 Anyone, who says you can get abs in one week, is full of shit or already has abs.
Patience and consistency will go a long way in your fitness journey.